FIX Salon Spa
Turning Heads Since 2006
Escape to a Salon Spa Paradise
Step into FIX Salon Spa, the premier Aveda & Davines hair salon spa in Michiana, for an experience like no other.
Here, you will enjoy:
– An escape from the everyday busyness of life 
– A warm cup of Aveda Comforting Tea and other beverage options
– All hair service guests enjoy a seated chair massage with relaxing aromatherapy
– Enjoy hair and spa treatments from the team of experts
Step into FIX Salon Spa, the premier Aveda & Davines hair salon spa. 
This is a place where you can sit back and let whatever's happening in your daily life slip away for a few blissful moments. While you're here, we'll take care of your body and we'll take care of you! Leave refreshed and ready to take on the world with a whole new look.
Transformations
happen here
FIX Salon offers Great Lengths Extension services 
Whether you want to add length, fullness or a beautiful hue of hair color, Great Lengths Extensions are 100% human hair and safely attach with a protein bond system. Lizzie is certified through Great Lengths and offers amazing transformations through her extension services.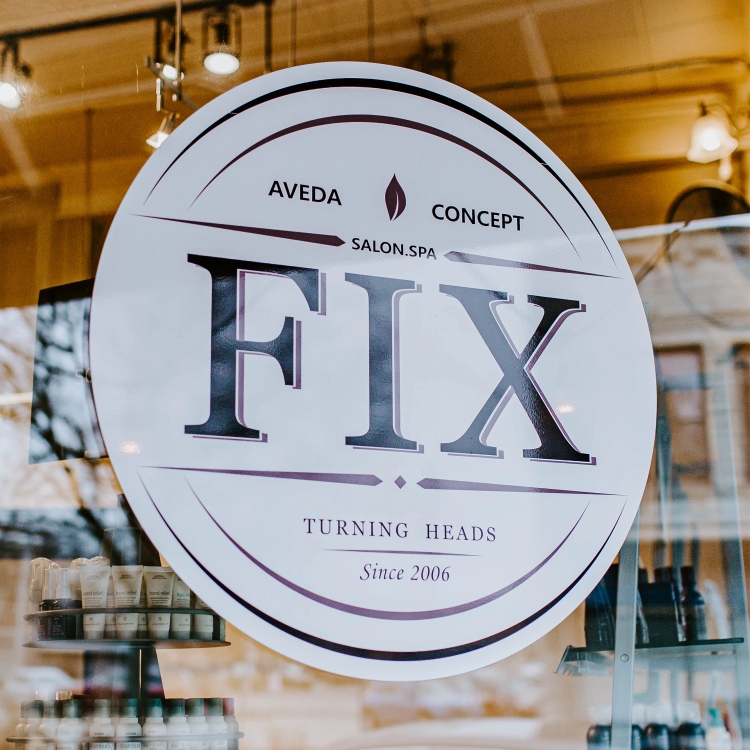 If you're a professional stylist looking for a fun culture without the gossip, fill out our resume.
We have a long history of using our skills to pamper teachers, first responders, cancer patients and more.
FIX Salon Spa Proudly Offers Aveda, Davines, KPS Essentials, & Great Lengths Products & Services.
Whether you're looking for a total makeover or visiting us for your regular beautification, we're here for you.